Slate steps and wall coping
We can supply pre cut slate steps in fixed sized 1200 x 300 and 900 x 300 mm with either a straight or bullnosed edge at a very competitive price.
These same steps can also be use as wall copings, and we can bullnosed both long edges if required.
We are also able to cut and bullnose the edges of paving slabs to clients specifications from £20 per linear metre.
Showing the single result
Sale!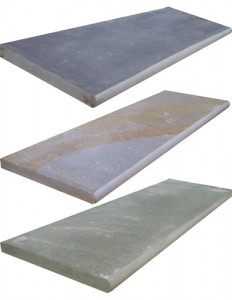 £25.00 - £37.00 per piece